Skip to Content
Commercial HVAC Services for Local Businesses
Caring for your commercial building's HVAC system can be time-consuming and difficult, especially while you are trying to manage your business's daily operations. Let Air Quality HVAC's team of professional technicians make your system installations, repairs, design, and maintenance less stressful. We provide businesses with timely and efficient commercial HVAC service in Kent County, DE.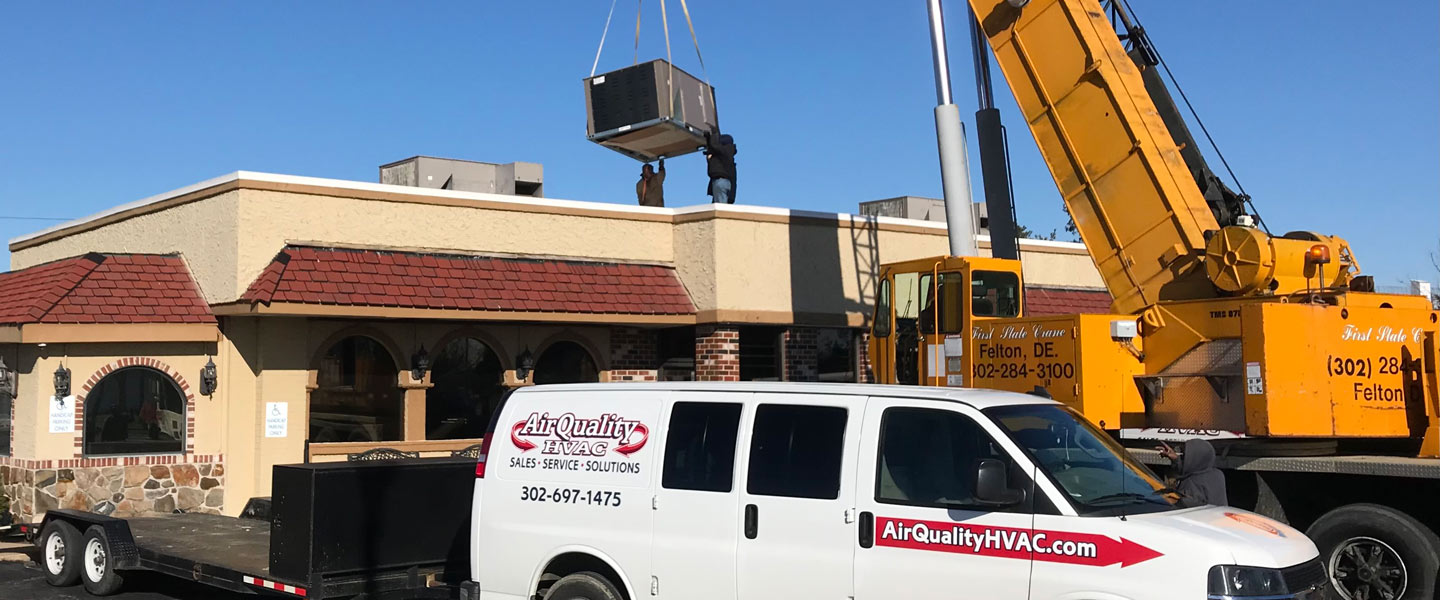 Repairs, Installations, & More to Keep Comfortable
Air Quality HVAC is well-versed in the various HVAC systems and commercial needs of businesses. Our selection of services includes the following:
Heating Repairs and Maintenance
Keep your business of any type warm during the cold weather with quick and efficient heating repairs and maintenance. Our team addresses all types of issues affecting furnaces and heat pumps. We also keep your system running better and longer with regular maintenance. If your furnace has outlived its usefulness and fails on you, our sales team will advise you on the best makes and models to suit your commercial space.
Commercial Air Conditioning (AC)
Make sure your staff and customers stay cool in the summer with an outstanding air conditioning unit. We sell and install various models from the HVAC industry's most trusted brands. Whether your current system is new or old, periodic maintenance is an essential part of keeping it running efficiently for longer and with fewer repair needs.
HVAC for Apartment Buildings
When you have tenants depending on you to keep their homes comfortable, you need an HVAC professional specializing in apartment heating and cooling repairs, installations, and other services. We offer a prompt response to your building with quick and efficient service.
HVAC Design and Build
No two commercial spaces have the same HVAC needs. Your business has unique square footage, exposure to outside temperatures, building design, and budgetary concerns. Our team designs HVAC systems tailored to each client's unique space. We take your heating and cooling requirements seriously and ensure your custom HVAC system meets your needs
Count on Air Quality HVAC in Kent County, DE
Air Quality HVAC looks forwarding to working with you on your commercial HVAC needs. We proudly offer our exceptional sales, installations, and repairs to businesses of virtually any type. Let us know how we can help you stay comfortable year-round.
Schedule HVAC Service at Your Home or Business